The Clan Maclean Today
The Clan Maclean is indeed a living Scottish clan. The phrase that best describes the Clan today is 'a world-wide family', commonly used as a toast at official meetings. The House of Duart is the primary branch of the Clan Maclean, under which are seven hereditary branch houses. Not only are the hereditary lines of the Chief and Chieftains thriving, but also the eleven Clan Maclean Associations around the globe are enjoying growing membership and involvement. The McLeanNet email group, although relatively new, has over 2,000 member families.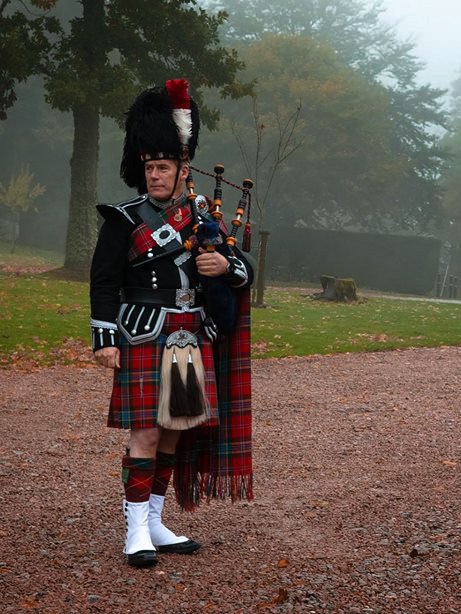 Today the 28th hereditary chief of the Clan Maclean is Sir Lachlan Maclean, Bt, CVO, DL. The Chieftains are: Lorne Maclaine of Lochbuie, Robin Maclean of Ardgour, the Very Reverend Canon Allan Maclean of Dochgarroch, Sir Charles Maclean of Dunconnel Bt, Nicholas Maclean of Pennycross, Richard Compton Maclean of Torloisk and Malcolm Maclean IV of Kingairloch. These are the hereditary leaders and their heirs continue the traditions and heritage of our ancestors.
Sir Lachlan once noted, "The strength of a unified Clan, such as ours today, is no longer found in stone and mortar. The strength of our Clan today is found in the individual – in each one of you, whether man, woman or child, no matter where you be. It is found in your blood, in the pride which you have for your ancient name and the heritage which lies behind it, it is found in your very heart. It is indeed a challenge."
Duart Castle is the ancestral home of the vast majority of Macleans and is always welcomes those who wish to enjoy a visit home, as is nearby Moy Castle. You can usually find a Clan Maclean tent at any number of Highland Games around the world where you're also welcome to stop in and get to know a few new cousins.
A World Wide Family
There are conservatively 308,000 Maclean families in 132 countries around the world.1 Sir Fitzroy Maclean said in his book, The Isles of the Sea that the clan had its foundation first and foremost in the deeply rooted Celtic principle of kindness, a mixture of kinship and long tradition, stronger than any written law. As Macleans spread across the globe, the value of kinship is passed down through the generations. Wherever Macleans find themselves and their cousins, there is a distinct feeling of family and friendship, what Sir Fitzroy described as "kindness."