17th Century — 18th Century
The Macleans were ever-faithful to the Stuart Cause. In 1631, King Charles I, of the House of Stuart, took a particular interest Sir Lachlan Maclean of Duart, 17th Chief, and bestowed on him the hereditary Baronetcy of Morvern.2 At court Sir Lachlan's distrust of Archibald Campbell, 1st Duke of Argyll who was later executed for his role in overthrowing Charles I, set the Macleans on path that forever aligned them with the Stuarts and against the Campbells.
Dundee's Rising
The Macleans were the first to shed blood for Stuart Cause. The first military engagement of the Jacobite Uprising of 1689, or Dundee's Rising, was a skirmish at Knockbreck. Hector Maclean of Lochbuie, under the command of Sir John Maclean of Duart, 20th Chief, led an advance force of 300 Maclean men on their way to join Dundee's main Jacobite force when they were attacked. The Macleans prevailed against five Troops of Horse from General Hugh Mackay's army.2
The Macleans engaged in all the major engagements of the first Jacobite uprising. Sir John proved himself a skillful battlefield leader at the Battle of Killiecrankie, even his enemy, William III, took note and years later offered him a colonelcy in the British Army.18 Archibald Campbell, 1st Duke of Argyll used the Macleans' Stuart sympathies with trumped up debts to force Sir John to surrender Duart.
The Fifteen
When the Jacobite Uprising of 1715, or simply the Fifteen, broke out the Macleans had been weakened by aftermath of Dundee's Rising and relentless conflict with the Campbells; the later of which resulted in the loss of Duart and its ability to raise revenue necessary to wage war.
Though though no longer resourced well enough to play the same role they had a decade earlier, the Macleans participated in several engagements including the successful attack on Fort William2 and Battle of Sheriffmuir. About 800 Macleans19 turned out to fight behind their Chief, Sir John.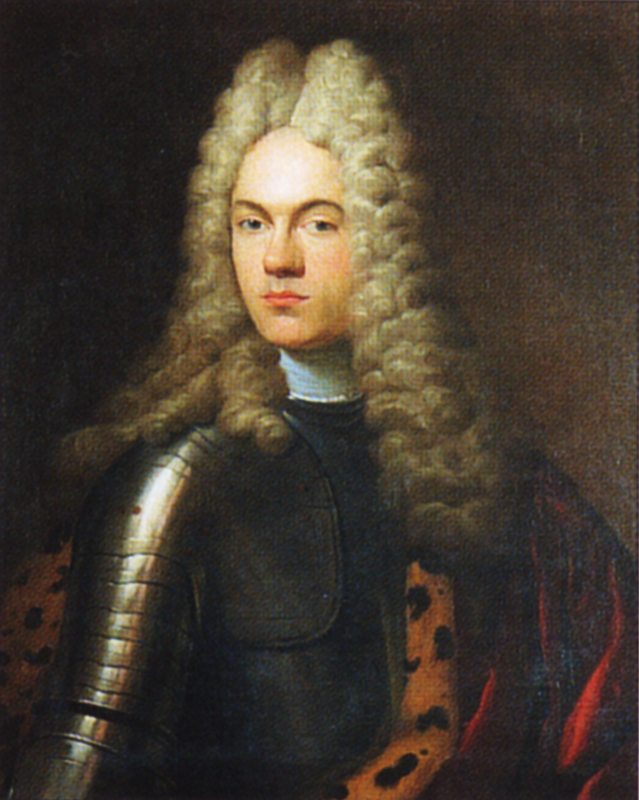 According to tradition, Sir John addressed his clan thus, "Gentlemen, this is a day we have long wished to see. Yonder stand Maccalen Mor for King George; here stand Maclean for King James. God bless Maclean and King James. Charge, gentlemen!"2
The Forty Five
Two decades later the Macleans again rallied again to the Stuart Cause, this time under the banner of Charles Edward Stuart remembered as Bonnie Prince Charlie, during the Jacobite Uprising of 1745, remembered simply as the FourtyFive. Sir Hector Maclean of Duart, 21st Chief, had arranged for Bonnie Prince to land at Mull when he returned to Scotland. Unfortunately Sir Hector was arrested as a Jacobite spy and imprisoned in the Tower of London before the Bonnie Prince set sail and the plan changed for fear that the English learned of the plan. The Macleans played a prominent role at Battle of Culloden. Sir Hector's absence, Charles Maclean of Drimnin lead the Maclean forces that turned out for the Battle of Colloden where they suffered heavily both in battle and in the Duke of Cumberland's massacre the following day.1 Culloden effectively ended the the Fourty Five, and along with it any hope of the Stuart restoration to the throne.
References
MacLean, J. P. A History of the Clan MacLean from Its First Settlement at Duard Castle, in the Isle of Mull, to the Present Period. Cincinnati: R. Clarke, 1889. 1p22-34, 1bp160, 1cp243. Print.
Sinclair, Alexander Maclean. The Clan Gillean. Charlottetown: Haszard and Moore, 1899. 2p29-42, 2bp50.
Kennedy, Matthew. A Chronological, Genealogical, and Historical Dissertation of the Royal Family of the Stuarts. Paris: Printed by L. Coignard, 1705. Print.
N.p. MS 72.1.1. National Library of Scotland. c.1400.
O'Clery, Peregrine. O'Clery Book of Genealogies. 1632. MS 23 D 17, P33, Col A38; B. Royal Irish Academy, n.p.
Maclean-Bristol, Nicholas. Warriors and Priests: The History of the Clan Maclean, 1300-1570. East Linton, East Lothian, Scotland: Tuckwell, 1995. p2-12, 6bp162. Print.
Broun, Dauvit,"Aedán mac Gabráin" in Michael Lynch (ed.), The Oxford Companion to Scottish History. Oxford UP, Oxford, 2001. 7p40-42, 7bp161-162. Print.
Magnússon, Magnús. Scotland: The Story of a Nation. New York: Atlantic Monthly, 2000. p38-40. Print.
Campbell, Donald. A Treatise on the Language, Poetry, and Music of the Highland Clans. Edinburgh: D.R. Collie, 1862. p211. Print.
McGregor, James, Thomas Maclauchlan, and W. F. Skene. The Dean of Lismore's Book; A Selection of Ancient Gaelic Poetry. Edinburgh: Edmonston & Douglas, 1862. p39. Print.
Bannerman, John. Studies in the History of Dálriada. Edinburgh: Scottish Academic, 1974. p 68. Print.
Anderson, Alan Orr, ed. Early Sources of Scottish History: a.d. 500 to 1286. 1922. p61-62.
White, Robert. A History of the Battle of Bannockburn Fought A.D. 1314. Edinburgh; Edmonston and Douglas, 1871. p160. Print.
"Person Page – 5095." Our Royal, Titled, Noble, and Commoner Ancestors & Cousins (over 157,000 Names). N.p., n.d. Web. 17 Apr. 2014.
Robertson, James A. Concise Historical Proofs Respecting the Gael of Alban. Edinburgh: W.P. Nimmo, 1866. Print.
'Regesta 256: 1366-1367', Calendar of Papal Registers Relating to Great Britain and Ireland, Volume 4: 1362-1404. 1902, pp. 59-66. URL: http://www.british-history.ac.uk/report.aspx?compid=96373 Date accessed: 21 April 2014
White, Alasdair. "One Clan, Two Families." Clan MacLean. N.p., n.d. Web. 29 Apr. 2014.
Thomson, A.T. Memoirs of the Jacobites of 1715 and 1745 Volume 2. S & J Bently, Wilson, and Fley, 1845. Print, 124-254.
Hoey, Brian. MacLean of Duart: The Biography of 'Chips' Maclean. Twickenham: Country Life, 1986. Print, 168-169.
MacLean of Duart: The Biography of 'Chips' Maclean. Twickenham: Country Life, 1986. Print, 168-169.
Hide References