28th Chief, 12th Baronet of Morvern, 24th Laird of Duart, CVO, DL, 8th Lord Maclean*
Major Sir Lachlan Maclean, Bt, CVO, DL became the 28th Chief of the Clan Maclean, 12th Baronet of Duart & Morvern, and 8th Lord Maclean upon the death of his father in early February of 1990. Those who have met Sir Lachlan describe him as kind, humble, soft-spoken, and genuinely warm; few know that Sir Lachlan served a special operations officer, corporate executive, in addition to his current role as ambassador of his ancient clan.
Among only a handful of Maclean Chiefs to witness the passing of a century, Sir Lachlan holds the distinction of being the only among them to preside over the passing of a millennium. Keenly ware of the significant role the Macleans have played in Scotland and around the world throughout the last eight centuries, Sir Lachlan has worked to preserve the Clan's history and historical sites. He was instrumental in creating the Clan Maclean Heritage Trust, and continues lead the ancient and world-wide clan the Macleans have become.
Service
1962 Second Lieutenant, British Army2
1965 Lieutenant, British Army3
1969 Captain, British Army5
1973 Major, British Army6
Retired from Military Service6
1993 Deputy Lieutenant of Argyll & Bute7
Honors
1990 12th Baronet of Morvern
8th Lord Maclean18
1999 Commander, Royal Victorian Order8
2001 Lieutenant, Royal Company of Archers
Early Life
Sir Lachlan was born on the 25th of August in 19421 to Lord Charles and Elizabeth Maclean, née Mann, in Windsor, Berkshire of southeast England.9 Weeks after his birth Sir Lachlan was taken to Duart because the western Highlands were safer than suburbs of London during World War II. The honor of carrying the future chief across the threshold of the ancient fortress was given to Jennie Macleod, a long-serving housemaid of the Maclean family.1 Sir Lachlan's early years were spent at Duart.1
Sir Lachlan received his early education in Berkshire. Due to distance between school and his home on Mull, many of his half-term holidays were spent with the Manns—his maternal grandparents—at their home in
Family
In 1966 Sir Lachlan married Mary Helen Gordon. Born on the 31st of October in 1943, Lady Mary was the eldest daughter of William Gordon Gordon of Lude and Helen Gordon who lived in Blair Atholl, Perthshire. The couple married while Sir Lachlan was still in a Lieutenant in the British Army. Together they had five children—Emma Mary Maclean, the Maid of Morvern, Sarah Elizabeth Helen Maclean, Malcolm Lachlan Charles Maclean the Younger of Duart and Morvern, Alexandra Caroline Maclean, and Andrew Lachlan William Maclean. Following Sir Lachlan's retirement from military service, the family made their home at Arngask House in Glenfarg, Perthshire. In 1990, Sir Lachlan inherited the estate of Duart and the family relocated to Mull. Lady Mary passed away on the 30th day of December in 2007.
On the 8th of September in 2010, Sir Lachlan married Mrs. Rosemary (Rosie) Mayfield. Lady Rosemary is the widow of Lt.-Col. Richard Mayfield, DSO, LVO, a fellow Scots Guards officer of Sir Lachlan's. Lady Rosemary is the daughter of Col. Donald Matheson,10 and her family came from Dornie in the West Highlands.10 She and her late husband had a son and a two daughters; their son won the Sword of Honour on his commissioning from Sandhurst into the Scots Guards in 1986.10 The two families have been friends since Sir Lachlan and Richard served together.
Military Service
Officer Cadet Maclean was commissioned a Second Lieutenant in the Scots Guards upon graduating from Eton on the 13th of January in 1962.2 The majority of Sir Lachlan's military career was with the Scots Guards, who from 1962 till 1972 were deployed to Kenya, Uganda, Zanzibar, Malaysia, Sarawak, Sabah, Iserlohn, Munster, Northern Ireland, Hong Kong, and Honduras. It is unclear which operations Sir Lachlan may have taken part in.
Sir Lachlan was selected to serve with the British Army's elite Special Air Service (SAS).1 He likely transferred to the 22nd SAS Regiment in 1968 or 1969 and remained with the regiment until his retirement from the Army in 1973. The world-renowned all-volunteer14 special forces corps is known for its expertise in special operations, counter-terrorism, reconnaissance, and hostage rescue. Only 10% of SAS candidates make it through the grueling five month selection process of the Special Forces Aptitude Test.14
During his time in the SAS, Sir Lachlan took part in a special joint-training program with the United States Army Rangers. Sir Lachlan served with Lord Guthrie of Craigiebank,12 who then commanded a Squadron of the 22nd SAS Regiment13. Operation Storm, a counteraction to the Dofar Rebellion famous for the Battle of Mirbat where 9 SAS soldiers held off a force of 400 Adoo guerrillas,15 began shortly after Sir Lachlan transferred to the SAS and continued four years after his retirement.
Sir Lachlan served in combat operations, for which he was awarded the General Service Medal and the the United Nations Medal. His United Nations Medal is suspended from the Operation UNFICYP ribbon indicating that he served in the Limassol and Larnaca Districts of Cypress as part of the the United Nations Peacekeeping Force.
At the age of 29 and having reached the rank of Major, Sir Lachlan was at a crossroads. Sir Lachlan recalls, It was a case of staying in for life, which I didn't particularly want to do, or leaving before I was thirty, which would give me a chance to start a new career.1 Sir Lachlan decided to retire from military service in 19736 and settled his family north of Edinburgh in Arngask.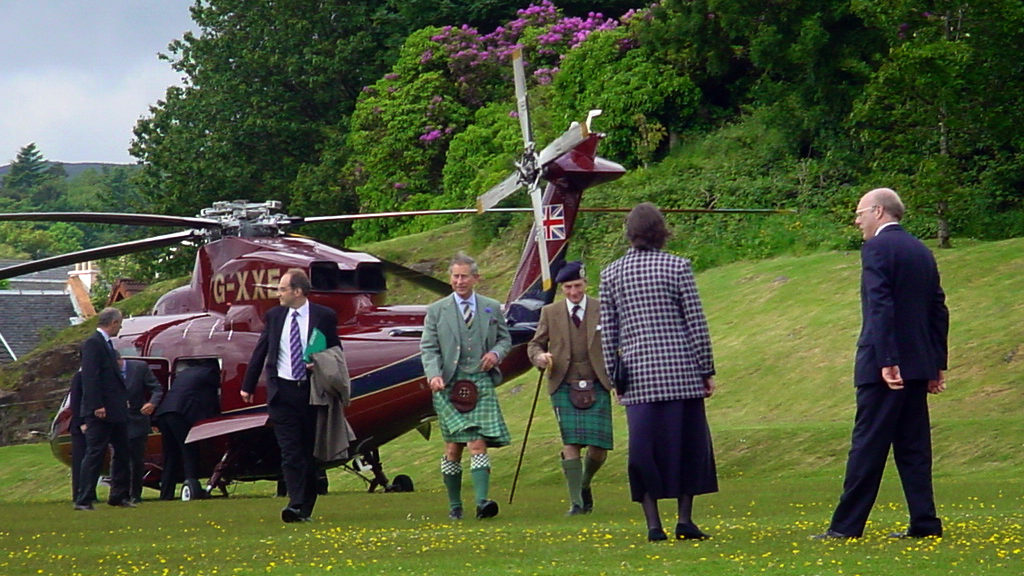 Professional Career
Upon leaving military service, Sir Lachlan enjoyed a stable—and far more quiet—corporate career with United Biscuits. At the time, Sir Lachlan's uncle, John Mann, was a non-executive director for the company and helped arrange the initial interview, but after that, Sir Lachlan notes, I was on my own. Though he received a number of job offers, Sir Lachlan ultimately decided to accept the one from United Biscuits. About the time Sir Lachlan started his new career with United Biscuits, the giant food conglomerate acquired the United States based Keebler Company for $53 million.16 Sir Lachlan's career at United Biscuits also saw the company's acquisition of the Wimpy hamburger chain.17
Eventually, Sir Lachlan retired as an executive of the United Biscuits.1 In contrast to the corporate life, Sir Lachlan spent several years in private business as a restaurateur. Today Sir Lachlan enjoys running Duart Castle, his childhood home, and light farming at his winter home in Perthshire.
Public Service
In 1993 Sir Lachlan was appointed Deputy Lieutenant of Argyll and Bute. He is a member of the Royal Company of Archers, the historic bodyguard of the British Monarch in Scotland, where he served as Adjutant and later one of the four Lieutenants of the organization. In this role he served as Silver Stick for Scotland during the 1999 state visit of Queen Elizabeth II for the opening of the Scottish Parliament.
For many years, Sir Lachlan served on the Board of Trustees and as Secretary of the Robertson Trust, an independent charitable Scottish trust who's priorities are community-based care, health, education, art, and sport. The Robertson Trust works to improve the quality of life and realize the potential of people and communities in Scotland.
In ages past a chief's primary public service would have been to his clan—though the focus has shifted from raising armies and protecting territory, Sir Lachlan continues in that ancient tradition by fostering the world-wide kinship of his modern clan while preserving its history for generations to come. The work of both Sir Lachlan and his late wife, Lady Mary Maclean, was recognized when Duart Castle was awarded the Caledonian MacBrayne Award for Excellence in Tourism in 2008. Their dedication made Duart Castle, the ancestral home of the Clan Maclean, accessible to the family it once protected.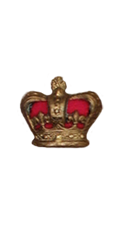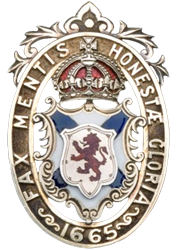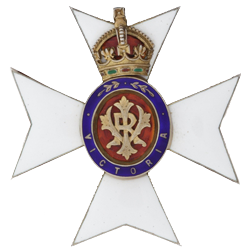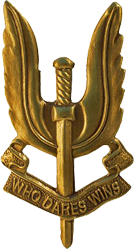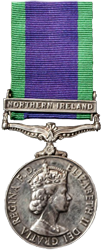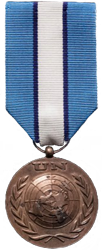 References
* Lord Maclean of the Jacobite Peerage
1. Hoey, Brian. MacLean of Duart: The Biography of 'Chips' Maclean. Twickenham: Country Life, 1986. p72-75 Print.
2. "Supplement 42621." The London Gazette 13 March 1962: p2133. Print.
3. "Supplement 43545." The London Gazette 8 January 1965: p392. Print.
4. "Supplement 44149." The London Gazette 21 October 1966: p11472. Print.
5. "Supplement 44923." The London Gazette 22 August 1969: p8765. Print.
6. "Supplement 45886."The London Gazette 22 January 1973: p1022. Print.
7. "Issue 53351." The London Gazette 22 June 1993: 10587. Print.
8. "Supplement 55710 ." The London Gazette 31 December 1999: p4. Print.
9. General Register Office. England and Wales Civil Registration Indexes. London, England: General Register Office.
10. The Old Radleian, 2008: p.80. Print.
11. Famous Old Etonians, Eton College Website. Available at etoncollege.com/FamousOEs.aspx (accessed: 10 August 2015).
12. "News Archive – 2013". Clan Maclean Association of England and Wales, 1 February 2013. Web. 14 August 2015.
13. Chief of Defence of the United Kingdom, NATO Chiefs of Defence. Available at hq.nato.int/cv/chod/uk/guthrie.htm Web. 10 August 2015.
14. Collins, Tim. "Tested to destruction: An ex-SAS officer reveals the terrifying selection process for special forces and says that, despite this weekend's tragedy, standards must not slip." Daily Mail. Associated Newspapers, 15 July 2013. Web. 14 August 2015.
15. Rennell, Tony. "How Nine British Heroes Entered SAS Legend by Fighting off 400 Bloodthirsty Fanatics with Their Last Bullets." Daily Mail. Associated Newspapers, 17 August 2011. Web. 15 August 2015.
16. Keebler Foods Co IPO Profile, EDGAR access. Web. 15 August 2015.
17. "Lyons Sell Last of Wimpy." The Glasgow Herald, 9 July 1977. Web. 15 August 2015.
18. The Jacobite Peerage, Baronetage, Knightage and Grants of Honour. T.C. and E.C. Jack: Edinburgh, 1904.
Article updated 2015 AUG 15
Hide References