Sir Hector Maclean
21st Chief, 5th Baronet of Morvern, 17th of Duart, 1st Lord Maclean*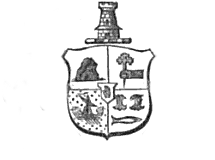 Sir Hector Maclean, 5th Baronet of Morvern,11 17th of Duart, 1st Lord Maclean11 succeeded his father as the 21st Chief of the Clan Maclean1 in March of 1716.2 He was only 13 when the baronetcy and chiefship fell upon him. Sir Hector was the first Maclean Chief born in exile after the failed attempt to restore the Stuart Monarchy. Fervant Jacobites, the Clan Maclean lost the majority of its lands and strongholds after fighting against the Crown in 1715.
Sir Hector was a man of average stature1 with a pleasant countenance, fair complexion, and large piercing eyes;2 and though lame in one leg was able to walk and even dance with surprising agility.1 Despite this affliction, Sir Hector was a graceful horseman.1 He was an active, strong man in both mind and body who was not easily tired.2 Though young, Sir Hector was a very well educated man. He spoke five languages and could read six;1 he had a sharp memory, clear judgement2 which made him difficult to debate.1
Those who met him rembered Sir Hector as polite and affable conversationalist;2 and his closest companions knew him to be honest, up-front, sincere, discreet, steady, affectionate and generous.1
Family
Sir Hector was born on the 6th of November, 17036 in Calais, France3 the only son2 of Sir John3 and Mary, daughter of Sir Eneas Macpherson.11 His father had to flee Scotland after loosing his lands for supporting of the Jacobite Uprising that failed to restore the Stuart Monarchy.
At age four, Sir Hector was taken to the Highlands and placed under the care and tutelage of his uncle, Donald Maclean of Coll.1 Known for love of knowledge Donald was the perfect tutor for young Sir Hector who remained in Coll for 11 years1 before going to Edinburgh his formal university training. Though Sir Hector's first language was French, Donald also taught him to read and write both Gaelic and English.6
Youth
In March of 1716 Sir Hector inherrited the Chiefship and Baronetcy2 upon the death of his father; he was only 13 years of age. Later that year, on December 17th, Sir Hector was created a Lord and Peer of Parliament by James Stuart of Scotland and styled as Lord Maclean, with remainder to his heirs-male.11 Though the Peerage of Scotland merged with the Peerage of Great Britain under the Treaty of Union in 1707, James continued to curry favor with his Jacobite supporters by expanding a Peerage that would only be powerful if the Stuarts returned to power.
Sir Hector was the first Chief born in exile
A young man of 18,6 Sir Hector enrolled at the University of Edinburgh in 1718.2 He continued his study of French, Gaelic (Scots2 and Irish1), and English and included Italian and Latin.2 In addition to languages, Sir Hector excelled in philosophy,6 mathematics, and civil law.3 He was also well versed in divinity, history, and politics.1 Sir Hector was well read and enjoyed a strong memory.2 His quick judgement made him difficult to defeated in an argument.1
Sir Hector returned to France in 1721 to continue his education.2 He completed his studies in Belles-Lettres and Civil Law1 in France. From 1726 to 1728, Sir Hector briefly returned to the Highlands to visit relations.2 Sir Hector never made a perminant home in France, rather he split his residence between Paris and Boulogne.1 He remained in France until 17453 when the '45 Jacobite Uprising began.6
Freemasonery
Sir Hector was instrumental in the early development and growth of the Freemasonry in France. Recent findings of the Research Lodge of Southland No.415 in New Zealand confirm that Sir Hector was recorded in Masonic records as Lord Harnouester.17 According to Martin McGregor, Sir Hector Maclean, another Jacobite exile, is one and the same as Lord Harnouester—Harnouester may be a garbling of a Jacobite title given to Maclean. Sir Hector was presumably initated into the first of the Masonic Lodge in Paris16 which was considered a "Gaelic" Lodge.
As early as 1727 Freemasonery began to spread to France,15 Sir Hector was tacitly recognized as the leading Freemason among the first Masonic Lodges in Paris.15 He organized an advisory committee to represent the Masoinc Lodges of Paris which worked to organize Freemasonery in France.15 With the consent of the advisory committee, Sir Hector called a General Assembly of the Masonic Lodges in Paris on December 27th of 1735 for the purpose of establishing the Grand Lodge of France.15 Sir Hector served as acting chairman during the proceedings and through the first election a year later,15 and modified Anderson's Constitutions to suit the needs of the new Grand Lodge.
Sir Hector was elected the second Grand Master of the Grand Lodge of France in 1736,15 after Lord Derwentwater, the first Grand Master returned to Great Britain.16 In 1737 Sir Hector wished to return to Great Britain,16 and announced that he would step down. He also expresed his desire that the next Grand Master be French.16 In June of 1738 the Duke of Antin was elected to follow Sir Hector.16
The Jacobite Uprising of 1745
Sir Hector espoused "the Stuart cause," for which his forefathers had suffered heavily.3 With the '45 eminant, Sir Hector intended to return to Scotland1 and raise the Clan Maclean himself to join the Charles's Jacobite Army.5 Before leaving France, Lord John Drummond commissioned Sir Hector a Major in the French Royal Scots (Royal Regiment of Foot).18 The Macleans were such ardent Jacobites10 that when rumors surfaced claiming the Bonnie Prince was already on the Island of Mull, the Duke of Argyll took them seriously and sent 100 men to search the island.10 Argyll also destroyed every boat on the Island of Barra that could have carried Maclean Jacobites to the mainland.13
Charles sent Sir Hector to Scotland in May of 1744 to notify John Murray of Broughton, James Drummond, Duke of Perth, and other Jacobite leaders that he would soon be with them.13 The message to Murray that Sir Hector carried from Charles read, I am now resolved to be as good as my word and to execute a resolution which has never been a moment out of my thoughts since I first took it in your presence.13 After notifying the Jacobite network Sir Hector planned to await Charles' landing at Mull.13
Sir Hector was aprehended only six days after ariving in Edinburgh
Sir Hector landed at Leith and proceeded immediately to Edinburgh;5 he arived the 1st of June in 1745.2 Sir Hector traveled with two servants, Lachlan Maclean and George Bleau of Castlehill.2 While in Edinburgh, Sir used the aliases Neilson and Mr Cleland.10 The three men found lodging in Cannongate, a small burgh adjacent to Edinburgh, at a small inn kept by Maggie Blair and her husband.10 Sir Hector rarely left the inn at Cannongate during his five day stay,10 though he did receive visitors and sent his servants on several errands.10
Believing he would be rewarded,2 Mr. Blair notified the authorities that his lodger, Sir Hector, was soliciting men for the French Army.11 Unfortunately for Mr. Blair there was no reward and his wife, Maggie, who was herself sympathetic to the Jacobite cause, never let her gowk of a husband forget betraying their guest.1
On the 5th of June, 1745,1 Sir Hector and his servants were arrested,12 only six days6 after arriving in Edinburgh, on the charge of being in the French service and of enlisting men for it.11 Sir Hector was arrested while still carrying letters to Murray and other Jacobite leaders in his pocket;13 fortunately the use of code names in the letters prevented the authorities from understanding their actual meaning.13 Sir Hector was confined in Edinburgh Castle,2 while Bleau was held in the Edinburgh jail1 and Lachlan was confined in Canongate.1 After their initial examination by local authorities, all three men were sent to the Tower of London5 for further questioning.14 Sir Hector was put on trial for the capital charge of being a British subject in the French service and recruiting for it; however he was able to prove that he was born in Calais and was consequently a French citizen.13 While this defense cleared him of the capital charge, it also made him a prisoner of war.18 The French Court sent an order issuing Sir Hector unlimited credit, tacitly acknowledging his service to Charles, whom they considered the rightful heir to the throne of Kingdom of Great Britain.1
At the Tower of London, Sir Hector was examined thoroughly by senior officials of King George II's government.13 On the 13th of July in 1745 Sir Hector and Lachlan were interogateed by Sir John Hay the Marquis of Tweeddale, Secretary of State for Scotland, and his assistant, Andrew Mitchell (colleague and friend of David Hume), at Whitehall.10 Sir Hector's answers were non-commital and quite vague; if he had not been so charming, his answers could have been interpreted as derisory.10 Sir Hector concocked a convincing story about the letters and his presense in Great Britain that involved a friend's elopement.10 He never revealed the fact that the Captain Barclay, referred to in the apprehended letters, was in fact the code name for Charles.13 Hay believed Sir Hector's story.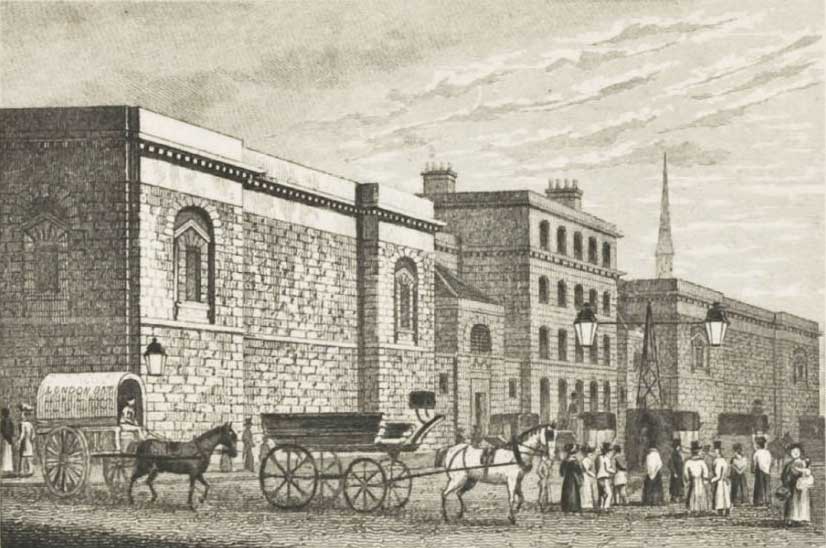 Click To Enlarge
Sir Hector and Lachlan were moved to Newgate Prison and Bleau was released. Newgate was notorious as its charter allowed the prison's gaolers, or keepers, to extort payments directly from prisoners for anything from entering the prison to having their chains removed/replaced for exercise. Newgate's requtation figured prominatnely in The Cook's Tale from Chaucer's Canterbury Tales; Charles Dickens also featured Newgate in Oliver Twist, A Tale of Two Cities, and Great Expectations. A few of the other famous prisoners of Newgate include: John Bradford, Daniel Defoe, Captain William Kidd, John Law, William Penn. During Sir Hector's two years6 of imprisonment at Newgate he contracted tuberculosis, then known as consumption.5
With Sir Hector in prison, the plan for Charles arrival in Scotland had to change. Between Sir Hector's arrest and Argyll's destruction of boats on Barra, the Jacobite leaders were uncertain of Charles plans.13 Fearful that Hay had uncovered the plan to land at Mull, the Jacobites decided it was best to land at the Island of Eriskay, which belonged to Ranald MacDonald, 18th Chieftain of the Macdonalds of Clanranald, who was both a fervant Catholic and a Jacobite.13 Murray noted Sir Hector's arrest with true Scottish understatement, I can safely say it was one of the greatest misfortunes that could have befallen the Prince at that time.13 In Sir Hector's absence, Charles Maclean of Drimnin lead the Clan at the Battle of Colloden.1 500 of Macleans turned out to fight for Charles under Drimnin, who was slain leading them.14
Return to Exile
Upon his release under the Act of Indemnity of 1747,14 Sir Hector and Lachlan immediately returned to France.2 He quickly made powerfull connections in the Louis XVI's court including the Duke of Richelieu and Jean Pâris de Monmartel, the eminence grise of Frances finances.20 Just as he had in his youth, Sir Hector split his residence between Paris and Boulogne.2
Despite the failure of the the '45 Jacobite Uprising, Sir Hector remained faithful to the Stuart Cause throughout his life.9 As one of the most active Jacobites in exile,8 Sir Hector continued strategizing the restoration of the Stuarts. In 1749 he coordinated a plan for another Jacobite rising with Richelieu and Pâris20 that would have bolstered the Jacobite forces. The plan called for 5,000 French troops landing on the eastern coast of Scotland, while 4,000 Swedish troops landed on Scotland's western coast; they would would have rendevoued in Inverness with the Scots before marching against the English.20 Sir Hector laid out the plan to James Stuart, who found the plan promising, but vetoed it because he feared it would clash with Charles' other ventures in Europe.20 Ultimately Charles decided that the best chance for restoring the Stuart Monarchy laid in engaging discontent and disaffected British subjects—including Protestents, Whigs and "Country" ideologue reformists—to challenge George II's supremacy.20
Sir Hector never returned to Great Britain.6 In July of 1850 Sir Hector went to Rome,1 where James Stuart's held his exiled court, while there he suffered a stroke. Though he partially recovered he was not well enough to return to France;3 Three months later he suffered another stroke from which he never recovered.3 Sir Hector died in October of 1750,6 he was 47 years old.3 He was burried near the Pyramid of Caius Cestos in Rome.5
Sir Hector never married1 and had no children,2 thus he is the last direct descendant of the Duart line.6 J.P. Maclean noted, Sir Hector lived to see the end of a system that had been maintained for ages by mutual affection and loyalty, yet as long as he lived, although in a foreign lands, he was regarded as the father of his clan. The whole line of chieftains were much respected in their country, loved by thier friends, feared by their enemies, never betrayed their trust, and whose peculiar characteristic was more brave than polite. Sir Hector was a fit ending for such a glorious line.1 Though the direct line of succession was broken, an heir was found in Sir Hector's third cousin and great2 grandson of the 15th Chief;3 thus the Baronetcy and Chiefship fell to Allan Maclean of Brolas.14